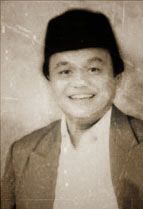 KH. Drs.Jujun Junaedi
adalah seorang da'i kondang asal
Garut, Jawa Barat
. Sejak usianya baru empat tahun, Jujun telah mulai menapaki karirnya sebagai seorang
'Ajengan Cilik'
. Bahkan cerita tentang lahirnya mubalig cilik, sempat menggegerkan tatar Pasundan. Sekitar tahun 1970-an, nama Jujun telah menarik perhatian umat Islam. Gebrakannya cukup berhasil. Sehingga pada waktu itu, banyak masyarakat yang membicarakan Jujun sebagai
'anak ajaib'
. Dakwah-dakwah
K.H. Drs. Jujun Junaedi
yang unik sangat digemari masyarakat, terutama orang Sunda. Ciri khas-nya tidak banyak dimiliki oleh kebanyakan mubalig lainnya. Selain ceramahnya yang selalu menggunakan media bahasa
Sunda
, Jujun pun sangat pandai membuat guyonan yang menyegarkan.
(Badru Tamam Mifka)
---
DOWNLOAD LiNK !!!
iNFORMATiON:
ENCODER: MeGUI DEVELOPMENT UPDATE SERVER
You can downloaded for later Listening using ipad, PC, mobile computer, or multimedia player in home!
Host: 4shared.com
Last Updated: March 9, 2013
NOTE:
You have to login (
4Shared
) first for Download & Listening Online this Audio!
---
View Audio Download Links »
---
Upami sadérék uninga langkung paos kana Tabligh, Dakwah, Ceramah sareng Syi'ar Islam dina basa
Sunda
, dihaturan kanggo ngalengkepan ...:)
Muga Aya Mangpaatna, Hatur Nuhun !!!
THANKS FOR STOPPiNG BY!
We're Highly Appriciate any Support Suggestion?
To Keep This Blog Alive!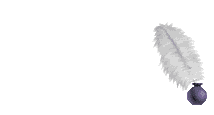 ---
RUJUKAN (PRANALA LUAR)