"Allahumagfirlahu Warhamhu Waafihi Wafuanhu"
Kaemut tur masih kadangu keneh ku sim kuring suanten
K.H. A.F. Ghazali
(Almarhum ) nalika nuju ceramah dina wanci subuh di salah sawios stasiun radio di kota
Bandung
.
Anjeuna salah sahiji
"Mubaligh Kharismatik Sunda"
anu nyunda tur daria eces jentre, moal aya duana dina cara ceramah/da'wah nepikeun elmu agama ku basa Sunda anu sarat ku tuntunan kubari mere conto tur di terapken dina kahirupan sapopoe, sarta ogé diselingi humor jeung gaya basa anu tiasa ngagugah kana manah.
(nyutat ti ceramah nujudulna "SUMBER BAHAGiA")
... Rupina uraian ti sim kuring tong panjang-panjang teuing, cukup sim kuring gaduh kayakinan InsyaAlloh tepi kana hate kaum muslimat anu hadir didieu, oyag hatena kira-kira jelema anu ipis iman kabina-bina lamun teu rumasa kana kasalahan-kasalahan anu ku sim kuring di kapayunkeun tadi, da' lain ibu wungkul anu salah teh kokojona nu salah, sim kuring, numawi ieu uraian sim kuring nu benerna teh tina agama nu kaliruna mah tina kakaliruan sim kuring sorangan.
Mugi-mugi Alloh ngahampura, nun gusti awon-awon bae mah abdi teh gusti nyebarkeun agama gusti, atuh paling heunteu saheunteu-heunteuna jelema nu geus ngucapkeun syahadat teh ngaku-ngaku gusti atina yen loba pisan kakaliruan, teu bisa ngalaksanakeun amanat gusti boh nu pribadi boh nu umum, kumargi sakitu lautan hampura gusti kucurkeun pangampura ka abdi sadaya ...
Menurut Ibu
Hj. A.F. Ghazali
, kalau mau ceramah di suatu daerah, terlebih dulu beliau selalu mengadakan observasi. Bagaimana gaya bicaranya di daerah tersebut? Apa mata pencaharian pada umumnya? Bahkan tanahnya pun tidak lepas dari pengamatan
K.H. A.F. Ghazali
. Jika tanahnya gersang, karakteristik penduduknya akan berbeda dengan yang tinggal di tanah subur. Demikian kata Ibu
Hj. A.F. Ghazali
sambil memperlihatkan koleksi kaset-kaset ceramah
K.H. A.F. Ghazali
.
(galuh purba)
---
DOWNLOAD LiNK !!!
iNFORMATiON:
ENCODER: MeGUI DEVELOPMENT UPDATE SERVER
You can downloaded for later Listening using ipad, PC, mobile computer, or multimedia player in home!
Host: 4shared.com
Last Updated: March 9, 2013
NOTE:
You have to login (
4Shared
) first for Download & Listening Online this Audio!
---
View Audio Download Links »
---
Upami sadérék uninga langkung paos kana Tabligh, Dakwah, Ceramah sareng Syi'ar Islam dina basa
Sunda
, dihaturan kanggo ngalengkepan ...:)
Muga Aya Mangpaatna, Hatur Nuhun !!!
THANKS FOR STOPPiNG BY!
We're Highly Appriciate any Support Suggestion?
To Keep This Blog Alive!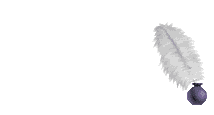 ---
RUJUKAN (PRANALA LUAR)